If you're anything like me, the second Halloween is over, you have Christmas on the brain. The lights, the treats, the shopping, the decorating…even the snow (although the second Christmas is over I'd be happy for it to melt).
The holidays have taken on a completely new meaning now that there's a toddler running around our home and seeing the magic of the season through her eyes makes it even more special to our family. Just last night we took her to Lowes to see the Christmas display and watching her eyes light up as she saw the trees, the Santa's and the lights, made me realize exactly what the "magic of the season" is that people always talk about.
We are so lucky to live in a city that has an endless list of holiday festivities for children and families, as well as countless opportunities for your little ones to cozy up to Santa for a once-a-year magical encounter.
Below is a list of family friendly holiday events happening around the city of Ottawa!
Santa at the Shopping Malls
Carlingwood Shopping Centre
November 17th – 

Santa's Arrival Parade.
He leaves from Centre Court at 1pm to tour the Mall and arrive at his chair.


Rideau Centre
November 17th – December 24th
Hurry! This mall is offering a one of a kind Santa experience offering zero lines or waiting (making your child's visit that much smoother).  Book your reservation now! Only a limited number of reservations are available.
Santa's workshop will be located on Level 3, Freiman Bridge. Walk-ups will be accommodated as time allows
St Laurent Shopping Centre 
November 17th 11am-5pm
Located on the first floor of the shopping centre. Your little one will be able to meet Santa (or send him a letter!) and take a picture with him.
Place D'Orléans
November 24 – December 24th
Located on the first floor in the BMO court. Your little one will be able to meet Santa (or send him a letter!) and take a picture with him.
Bayshore 
Saturday, November 17th: 10:00AM – 7:00PM (Santa's arrival)
Visit  Santa's Village, located on 1st level. Your little one will be able to meet Santa (or send him a letter!) and take a picture with him.
Holiday Snow Globe (also available at Bayshore shopping centre) 
From November 17th, 2018 to January 6th, 2019.
Step inside the Snow Globe in Crystal hall, 3rd level, for an immersive Holiday experience! The life-size structured will allow you to immerse into a wonderland with cascading snow and a themed décor. All proceeds and donations will be donated to the Sentors Foundation. 
Parades
 Help Santa Toy Parade – Central Ottawa
http://toyparade.ca
November 17, 2018 @ 11:00am
Starts at Ottawa City Hall – Finishes at TD Place)
Every year since 1969, the Ottawa Professional Fire Fighters' Association has been organizing the Help Santa Toy Parade and collecting toys along the parade route for distribution to the less fortunate children in Ottawa-Carleton.
The parade has evolved into a significant event drawing tens-of-thousands of people who line the Parade route and share their generosity. Participants are entertained to the sights and sounds of floats, bands and clowns produced locally and from around the Province.
Fire fighters will collect new toys and cash donations along the route. Due to the fact of the numerous amount of unsuitable used toys that have been dropped off over the years we will no longer accept used toys of any kind. New toys can be dropped off at any of the Salvation Army Thrift Stores.
The Kanata parade (a.k.a the Hazeldean Mall Santa Claus Parade) is presented by the Kanata-Hazeldean Lions Club in cooperation with the Kanata Sports Club. The parade starts at Terry Fox and Castlefrank, moves along Castlefrank to Abbeyhill and then on to the Hazeldean Mall. Nonperishable food donations to the Kanata Food Cupboard are appreciated.
Barrhaven Lions Santa Parade


santaclausbarrhaven.com




Sunday, November 18th at 5:30 p.m.
The annual Barrhaven Lions Club Santa Claus Parade runs down Strandherd Drive, west. Tim Hortons will be providing hot chocolate at various spots along the parade route.
Santa's Parade of Lights – Orléans 


paradeoflights.org




Saturday, November 24th @ 6:00pm

 
Also hosted by the Ottawa Professional Firefighters Association, this parade takes place on St-Joseph, Blvd. in Orleans. Toys and cash donations will be collected by firefighters along the route.
Stittsville Parade of Lights 


stittsvilleva.com




Saturday, December 1, 2018
This parade is a favourite community event. The parade proceeds south down Main Street to Village Square. Parade goers are welcome to stay for the lighting of Village Square Park and to warm up with some hot chocolate.
Carp Santa Claus Parade


December 8, 2018 12 pm
Parade route starts at The Diefenbunker, 3911 Carp Road and follows Carp Road. 
Other Holidays Activities in Ottawa and the Surrounding Areas.
Breakfast With Santa – Barrhaven
Sunday, November 18th @ 8:00am
Head over to The Breakfast with Santa in Barrhaven at 8 am or 9:30 am (tickets MUST be purchased in advance) and stay for some free family fun with Santa! Do some crafts with our student elves, listen to your favourite holiday songs and have some festive fun with your family and friends. They will be collecting food and cash donations for the Barrhaven Food Cupboard at the front of the school all morning. Drop yours off or bring them to the parade that evening.
Breakfast includes; pancakes, sausages, juice, coffee. Limited seating. Pre-purchased tickets only!
Tickets can be purchased here
Alight the Night
Step back in time while walking around the beautifully lit heritage buildings, trees and fences of Upper Canada Village. There are festive activities and a chance to meet Santa Claus all throughout the month of December leading up to Christmas.
Cumberland Heritage Village Museum Vintage Village of Lights
November 30th – December 23rd 
30,000 Christmas lights, decorations everywhere, a gigantic reindeer and sleigh and – of course – a visit with Santa Claus in his workshop! Kids will have fun sledding, playing broomball or street hockey, making a snow globe, decorating gingerbread, and sending your Christmas wish list to Santa via telegram. Regular admission applies. 
Manotick's annual Olde Fashioned Christmas celebration. From horse drawn wagon rides with Father and Mary Christmas to sunset carolling, this wonderful weekend is full of traditional events not to be missed. Refreshments and music everywhere! The Village is transformed into a Christmas of  yester-year. Wreaths are hung on lampposts, trees are lit and the Village shines brightly all season long.

This is one wonderful weekend full of small town tradition you and your family will not want to miss!
Almonte's Light Up the Night!




lightupthenightalmonte.com




Friday, December 7th at 7 p.m.
Bundle up, this is an open-air concert and fireworks display on Main Street in Almonte. Now in its 28th year this night is full of music and memorable outdoor festivities.
Holidays at The Parks 2018
A great family friendly event, Holidays at The Parks will feature activities for everyone including a vendor's row, kids craft station, horse-drawn wagon rides, opportunity to meet Zack the donkey, and more! All activities will take place in the Wesley Clover Parks' heated indoor arena. Meet and take a picture with Santa! Admission by donation.
Magic of Lights: Nov. 17, 2017 – Jan. 6, 2018
http://magicoflights.com/
Wesley Clover Park
Now in its third year, Magic of Lights Ottawa is returning to the Wesley Clover Parks Campground for the 2018 holiday season! This magical event, that has quickly become a holiday tradition for many Ottawa residents, is comprised of festive lighted displays celebrating the joy of the holidays. A "drive through" experience from the comfort of your own car, at every turn and in every direction the magical route is overflowing with spectacular light displays and animations. New attractions in 2018 will include "Candy Cane Lane", a 200-foot animated Candy Cane celebration, as well as a twinkling "Snowflake Forest" winter spectacle.
Head just west of Ottawa's downtown core to Wesley Clover Parks for this one of a kind drive-through experience. Nearly one million LED lights are spread over two kilometres, including a 200-foot light tunnel and large LED displays of your favourite winter characters like snowmen, elves and more. Select proceeds from each carload admission benefit the Ottawa Senator's Foundation.
Nepean Christmas – Nepean Sportsplex, 1701 Woodroofe Ave. 
Bring the whole family and get into the Christmas spirit by coming to the museum for a Nepean Christmas Celebration!  There will be Christmas crafts, treats, and of course Santa! 
Chanukah Gift Fair – SJCC
November 18th @ 10:00am-4:00pm
PJL Chanukah Event
November 18th @ 10:00am – 12:00pm
PJ's Annual Chanukah Party. Join your PJ Library friends for story time, crafts, sufganyot, dreidels and a special Junkyard Symphony performance.
All are welcome. You do not have to be a PJL subscriber to attend.
Get a head start on your shopping at this holiday celebration and Christmas market that features activities for the whole family. Write letters to Santa and pose for a photo with the jolly old soul, enjoy free hot chocolate and apple cider and buy one-of-a-kind handmade gifts from local artisans. Free admission.
20th Annual Trees of Hope for CHEO:
Nov. 27, 2017 – Jan. 8, 2018


Head to the historic Fairmont Château Laurier hotel to see several beautifully decorated Christmas trees throughout the holiday season during Trees of Hope! Opt to enjoy Afternoon Tea or a meal at the hotel followed by a stroll through the lovely trees located throughout their storied halls. This is a holiday season tradition for many.
The Museum of History's Christmas Market
Nov. 30 – Dec. 3, 2017
This four-day Christmas market brings over 80 exhibitors to the Canadian Museum of History's Grand Hall. Choose from gourmet foods, artisanal spirits, handcrafted jewellery and many other unique handmade gifts. Free admission.
On Nov. 30 at 6:00 p.m., the Canadian Museum of History will also light its giant outdoor Christmas tree. Enjoy Christmas carols, hot chocolate and Beaver Bites.
The Ottawa Little Theatre Presents- It's a Wonderful Life
November 28 – December 15th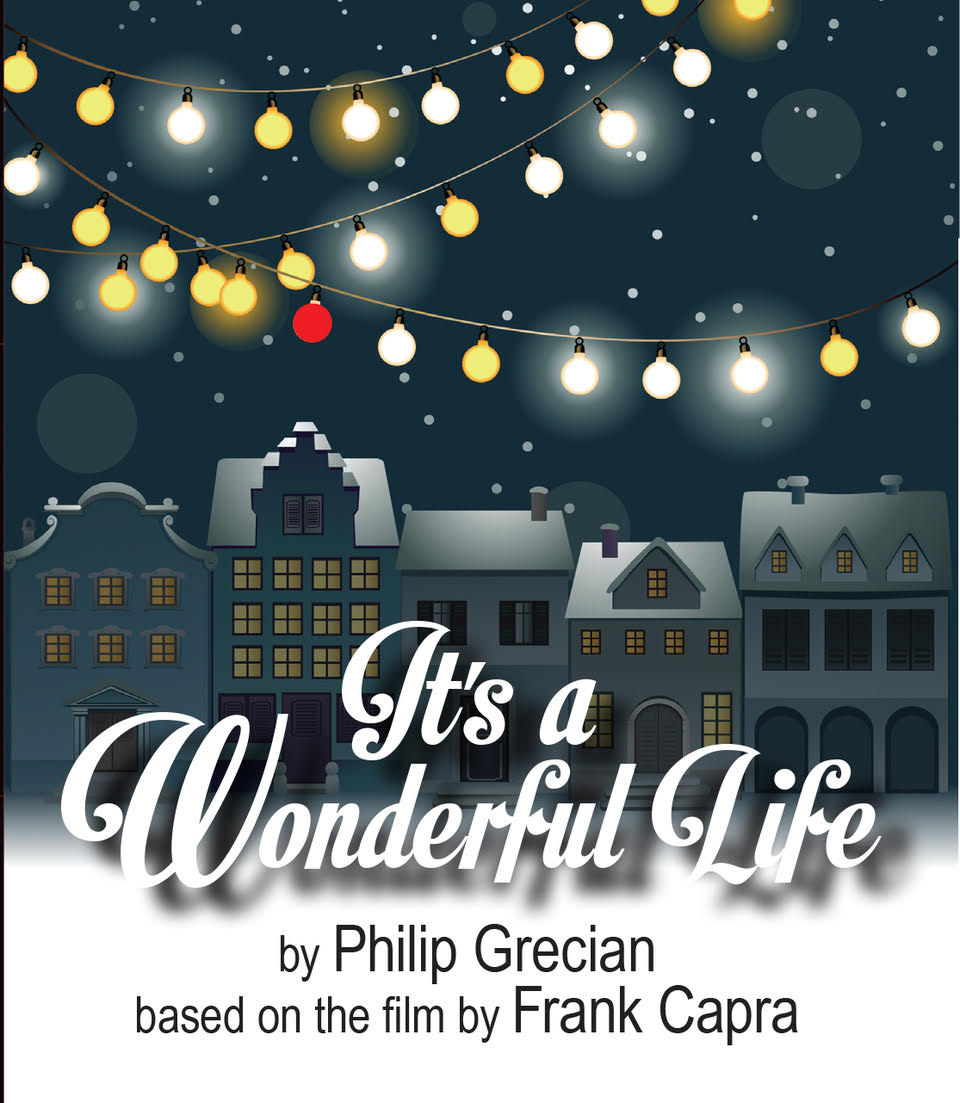 Based on the most beloved holiday classic of all time, this is the story of George Bailey who on Christmas Eve, convinced that his life has been a failure, wants to end it all. Clarence Oddbody, Angel Second Class who has been trying for 200 years to earn his wings, is sent to the rescue.
Tickets can be purchased here
Christmas Lights Across Canada
Dec. 7, 2017 – Jan. 7, 2018
Join the fun Dec. 7, 2017 on Parliament Hill for the Christmas Lights Across Canada illumination ceremony, complete with carollers and hot chocolate. From then until Jan. 7, 2018, Ottawa's downtown streets and several monument sites are lit up with hundreds of thousands of dazzling coloured lights. Plus, don't miss the magical Winter Lightscapes show projected on Parliament's Centre Block!
Presented by the Minto Recreation Complex, this festive event will include pictures with Santa, crafts, games and cookie decorating. Admission is free!
Taffy Lane in Orleans
This street has a well-deserved reputation across Ottawa as having the best neighbourhood light display. There is a (Santa) clause in every agreement of purchase and sale that home owners must put up an elaborate light display
There are also several houses that are over the top only a few minutes away from Taffy Lane, just South of St. Joseph.